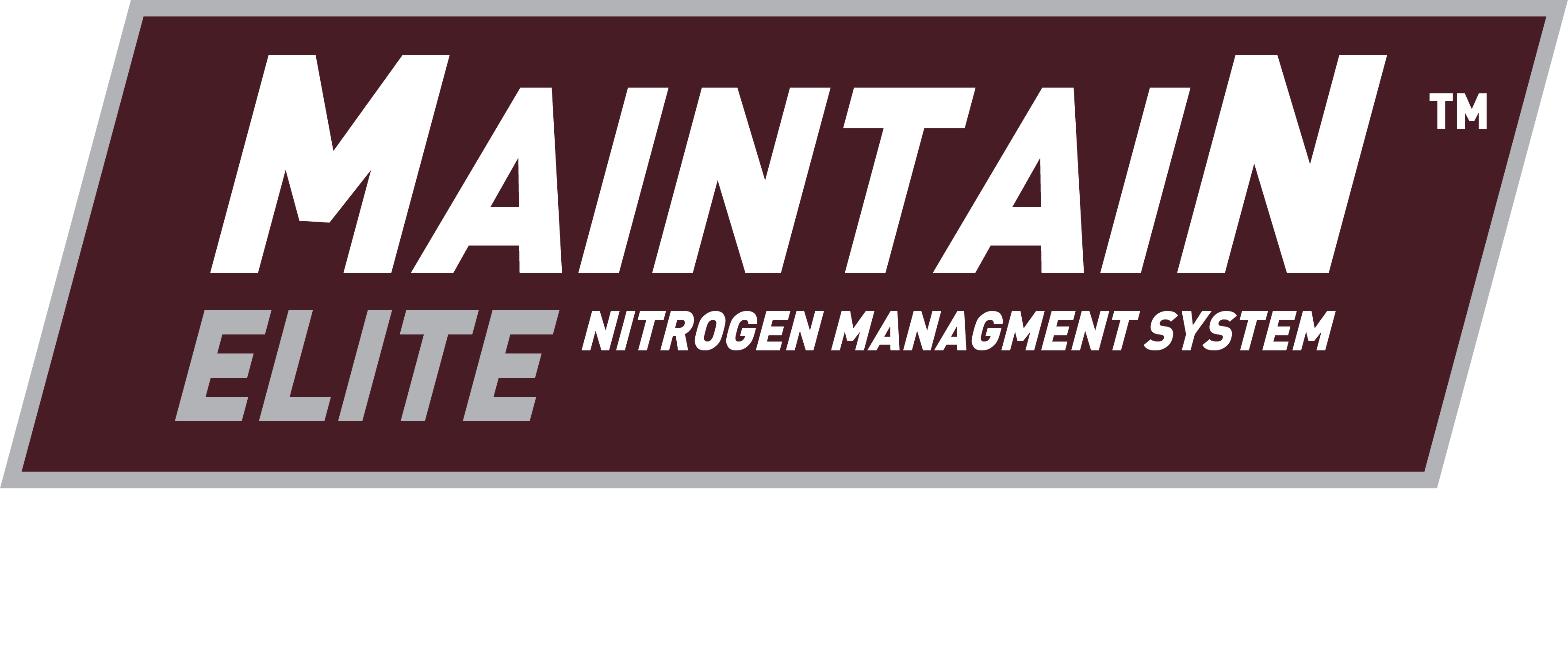 MaintaiN ELITE
MaintaiN ELITE by Meristem Crop Performance™ is an advanced nitrogen management system that increases nitrogen availability and uptake, in addition to reducing nitrogen loss.
Use Rate
ANHYDROUS AMMONIA:
Use 6 oz. of MaintaiN Elite per 50 units of Nitrogen
Operator must follow all anhydrous safety precautions. Inject MaintaiN Elite through liquid ll valve. If pressure exceeds 150 psi, inject MaintaiN Elite through liquid withdraw valve. Proper maintenance is required. Flush valve thoroughly with anhydrous. Coat ll valve thoroughly with a petroleum or silicone based lubricant. Apply treated anhydrous using conventional anhydrous application equipment.

LIQUID FERTILIZER:
Use 2 quarts of MaintaiN Elite per ton of UAN (28%, 30%, 32%) *See dealer for specic recommendations. Liquid fertilizers containing high levels of phosphate should not be used with MaintaiN Elite. If pesticides are added to the tank mix in conjunction with liquid fertilizers, a compatibility jar test should be performed prior to large scale application to field.

LIQUID MANURE:
Use 24-32 oz. of MaintaiN Elite per acre.
Information
Farmers that drive for consistent profits know that season-long availability of nitrogen is critical to maximizing corn yields. MaintaiN ELITE by Meristem™ Crop Performance utilizes an improved formulation to extend nitrogen availability and uptake in addition to reducing nitrogen loss. MaintaiN ELITE provides more calcium and enhanced polymer technology. It is intended for use as an additive to anhydrous ammonia and liquid fertilizer applied below ground.