Experienced Nebraska Agronomist Will Serve Growers and Develop New Dealers Across Western Corn Belt
Columbus, Ohio | Nov. 30, 2021 – Experienced ag account professional and seed rep Nick Maple has joined Meristem Crop Performance, one of the fastest-growing crop input suppliers in America. Maple becomes Meristem's sales and dealer coach in the Western Corn Belt, operating out of Norfolk, Nebraska.

"Nick Maple is a service-oriented expert at helping farmers get solid crop production results," says Mitch Eviston, Meristem Founder and CEO in announcing the hire. "Nick knows his stuff and has a passion for serving farmers. We are excited to gain the value of his experience as we continue to grow our Meristem business in Nebraska and surrounding states." Maple has deep experience in the unique challenges of the Western Corn Belt at field-level, being raised near Orchard, Nebraska, on a small, dryland family farm.

"In my experience growing up, taking care of land, crops and family always came first," says Maple. "Now I have the chance with Meristem to help lots of farm families put those first things first and be successful. I am truly excited about the opportunity."

Maple has a degree in agronomy from the University of Nebraska, Lincoln. Starting out as an intern at a local cooperative, he soon became a location manager for Central Valley Ag Cooperative in Humphrey, Nebraska. His agronomic experience grew and he became a seed representative for Hogemyer Seed and has also worked for DuPont and AgVentures.

"Meristem's people and products are oriented toward boosting ROI for farmers and that fits perfectly with my personal mission out here," says Maple. "Every day, I'm walking fields with growers and figuring out how to help them grow more. Serving farmers and seeing them succeed is a key part of my life." Maple will operate out of his home in Norfolk, Nebraska, where he lives with his wife Makala and daughter Riley.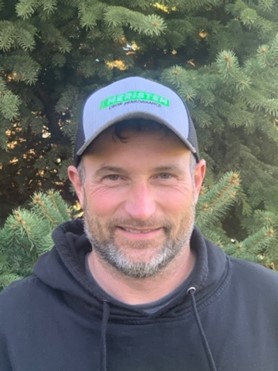 About Meristem Crop Performance Group, LLC

Meristem Crop Performance Group, LLC (www.MeristemAg.com) is one of the fastest-growing crop input companies in America. Meristem sources, formulates and delivers high-quality crop inputs to farmers at the least cost possible, at savings up to 30 percent. By helping farmers and local independent agribusinesses make the most of their infrastructure and intellectual property investments, the company improves productivity and removes waste in the established distribution channel. Meristem is led by a world-class team of ag professionals passionate about creating the most efficient channel to move innovative practices and novel technologies to market for the benefit of the American Farmer.
Back