Columbus, Oh., Dec. 16, 2021—Veteran Ag industry leader Peter Rousonelos has joined the senior management team at Meristem Crop Performance. In the new role, Rousonelos will apply his deep experience in profitable crop production to bolster Meristem's efforts to build the most efficient platform serving farm businesses and accelerating innovation.
"Innovation follows market access and we are quickly expanding our platform through dozens of dealers and partners with exposure on more than 10 million acres," said Mitch Eviston, Meristem Founder and CEO today in the announcement. "We've put together a team of all-stars intent on providing a better ROI for farmers and their partners. We have worked with Peter for several years and have learned firsthand his creative and thoughtful approach to serve the US farmer and we are thrilled he is part of the Meristem team."
Rousonelos grew up on a vegetable farm near Plainfield, Illinois and still manages a small grain farm today. A skilled agronomist and expert in nutrient management, he comes to Meristem from AgXplore International, where he most recently served as Chief Revenue Officer. During six years at AgXplore, Peter honed his skills in launching products and proving the benefits of new offerings at the field level. Before that, Peter spent more than 10 years as a sales agronomist in ag retail where he built a highly successful specialty crop inputs business by focusing on a system approach to plant nutrition.
"With Meristem Crop Performance, I can push ahead further on what I really like to do: serve farmers and independent retailers by delivering innovative products that improve ROI," said Rousonelos. "For too long, new products have been shut out of the market by big players seeking to preserve margins on out-of-date solutions. It's time to help locally-controlled and independent farm businesses remove the waste and inefficiency caused by the traditional multi-step distribution model."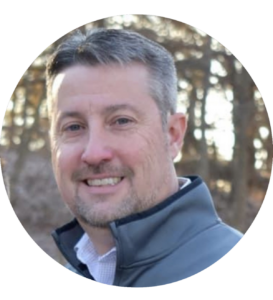 ###
Meristem Crop Performance is one of the fastest-growing crop input companies in America. Meristem sources, formulates and delivers high-quality products to farmers at the least cost possible, at savings up to 30 percent. By helping farmers and local independent agribusinesses make the most of their infrastructure and intellectual property investments, the company improves productivity and removes waste in the established distribution channel. Meristem is led by a world-class team of ag professionals passionate about creating the most efficient channel to move innovative practices and novel technologies to market for the benefit of the American Farmer.